KARL FRERS ART OF CHANGE 2011 - 2014
KARL FRERS ART OF CHANGE
is a band of experienced musicians who realize a fascinating project. Consistently arranged compositions alternating with improvisations create a modern, exciting crossover vocal jazz that abducts to distant worlds or familiar spheres.
The unplugged music with its rich variety of timbres evolves from a high degree of creativity, enthusiasm and interaction. With electronic elements and the bespoke English lyrics it blends into a complex soundscape in tune with the times.
Angela Wolter – voc, p, synth, vocoder >
Karl Frers – p, tr, electronics, comp, lyrics >
Johannes Schäfer – b, comp >
Anton Danner – dr >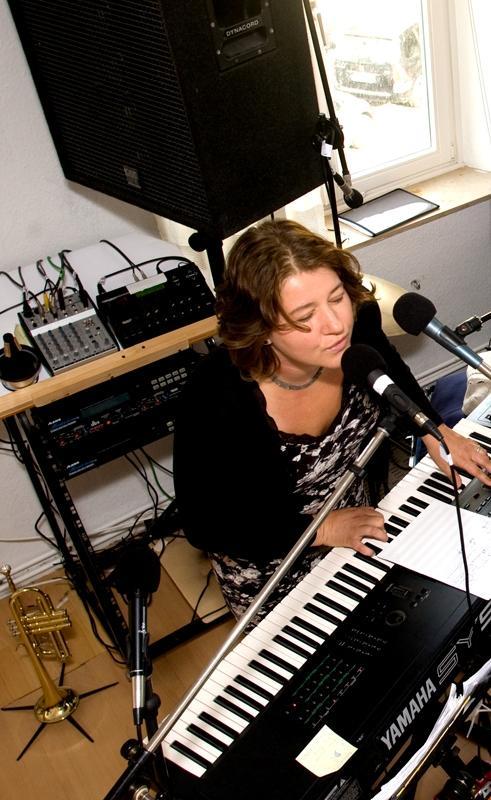 Angela Wolter – voc, p, synth, vocoder >
Born in Braunschweig in 1968, Angela Wolter has played the piano from the age of six. By instrumental playing and playing in bands during her youth she developed an ever-increasing passion for music, also in the area of singing. When she began her studies in music pedagogy at Bremen University/the University of the Arts (HfK) Bremen she focused on classical music. Later on she concentrated intensively on jazz and experimental singing (e. g. Maria Joao and Laurie Anderson). She always paid special attention to the interaction between the musicians but also attached importance to encounters with creative artists of adjacent areas, e. g. dance, theatre or fine arts, leading to numerous performances (including solo concertos). She completed the 1st and 2nd state examination for the subjects music and German, works as a teacher at a school in Bremen, is a mother of two and enthusiastically develops creative processes which she can express at "Art of Change" in a multifaceted way.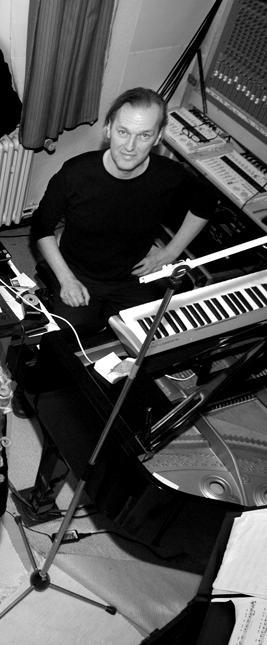 Karl Frers – p, tr, electronics, comp, lyrics >
Born near Oldenburg in 1959, Karl Frers discovered his love for music at an early age and started to learn how to play the trumpet, the guitar and the piano. Soon the piano became his main instrument.
In parallel to studying his instruments he also engaged intensely in composing, improvisation and music electronics.
After his education at music schools he started to study music and graduated with a prediploma in piano and music theory from the Royal Schools of Music in London and then with a "Teacher´s Diploma Piano" from Leinster School of Music in Dublin.
At the University of Bremen he acquired the 1st and 2nd state examination for teaching music and economy/work/technology.
Since 1990 he has been an active member of the Bremen music scene in the area jazz/multicultural.
By numerous performances and contributions in radio broadcasts with different formations and solo he was able to introduce his music, composed for the most part by himself, to a larger audience.
For sheet music and audio samples please click here: Sheet music and audio samples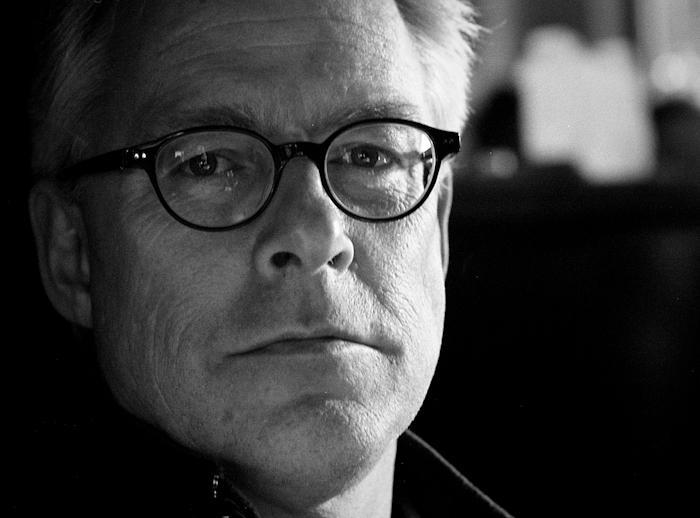 Johannes Schäfer – b, comp
Johannes Schäfer has much to offer in addition to his contrabass.
As a bass player he has decades of experience from several jazz, funk-, latin, tango as well as folk-music formations. Furthermore, Schäfer demonstrates his skills in various orchestras and chamber music ensembles, as a theatre musician and as a solist.
As a composer he has gained a reputation in the area of contemporary chamber and orchestral music, he composed numerous jazz pieces, electronic music, musicals and an oratory.
Jazz is his passion; however, Schäfer is still open-minded towards all kinds of music and likes to combine different styles in a creative crossover.
Schäfer openly admits that the bass is his favourite; but the cello, the guitar and the keys are also not unfamiliar to him.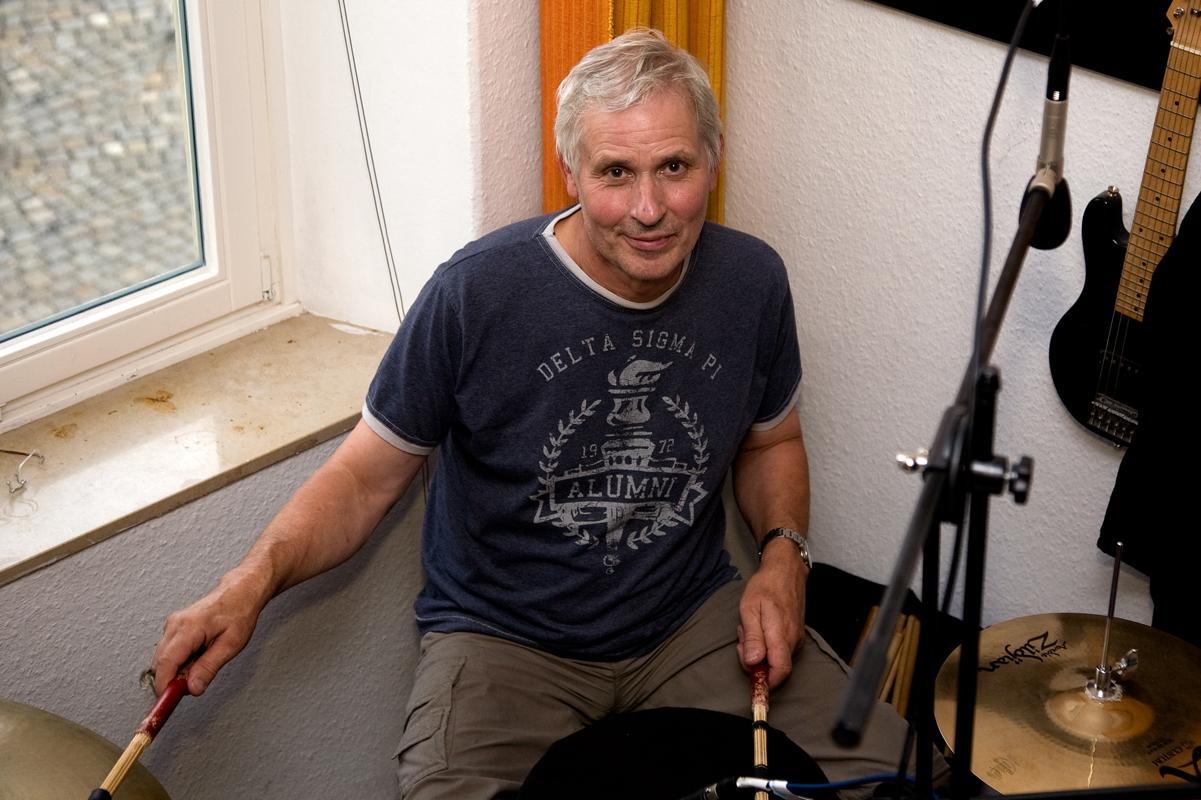 Anton Danner – dr >
Toni Danner, born in 1952, began playing the drums at the age of twelve. Until 1973 he was active in the Hamburg scene, from 1976 in the band of Toto Blanke with musicians such as Joachim Kühn, Jasper van´t Hoff, Tony Lakatos, Christof Spendel, and others. Concert tours took him through Europe and Asia. In 1980 he joined the jazz-rock formation AERA of saxophonist Klaus Kreuzeder (Munich). From 1982 to 1997 he was a band member of South-African singer Audrey Motaung (Hamburg). Afterwards he joined various band projects in Northern Germany, 2011 with Sidemen, the band of saxophonist Richard Wester (Ulla Meinecke), with guitar player Wolfgang Stute (Heinz Rudolf Kunze), keyboard player Bo Heart (Klaus Lage Band) and Stefan Warmuth (Klaus Hofmann Band). Since the end of 2010 he is a member of the then newly founded band Art of Change (Bremen).